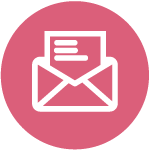 Alldeles nyligen mejlade en läsare, 53-årige Oskar W. Kristensen från Norge, och berättade att placken på insidan av hans blodådror har blivit tunnare. Han har ingen annan förklaring än att han har lagt om kosten till en lågkolhydratdiet. Här är hans berättelse.
Halspulsådern förkalkad
År 1995 fick Oskar W. Kristensen en stroke. Detta ledde till att han förlorade en del av det högra synfältet på båda ögonen och till att koncentrationsförmågan blev sämre. I november 2011 kom sedan återigen symptom på att allt inte stod rätt till i blodkärlen. Känseln i höger hand försvann och han fick problem med att skära köttet på sin tallrik. Läkaren lät undersöka hans halspulsåder med hjälp av ultraljud. Att känseln i en arm försvinner är ett tecken på att kärlen är åderförkalkade och att hjärnan inte får det syre som den behöver. Det visade sig att det fanns ett lager av plack som var cirka 2,5 millimeter tjockt på insidan av halspulsådern.
Ville inte ta mediciner
Läkaren skrev direkt ut kolesterolsänkande statiner eftersom han kolesterolnivåer låg långt över vårdens gränsvärden. Men dessa ville inte Oskar W. Kristensen ta. Redan 2007 hade han börjat skärpa till sitt levnadsmönster. Då vägde han 85 kg. Han började gå upp till en liten fjälltopp på 434 meter i närheten av bostaden. Konditionen blev allt bättre och snart valde han en ännu högre topp, Haldde, på 905 meter. Detta ledde till att han gick ner till 77 kg. Här ser du den vackra utsikt han möttes av: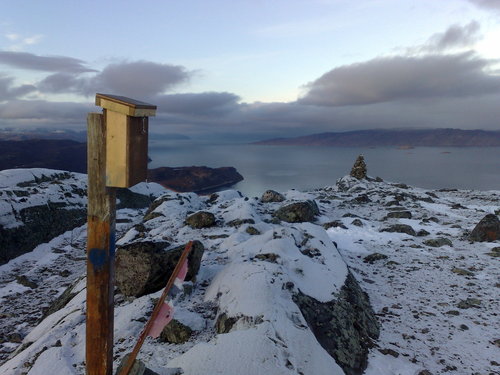 I februari 2011 la Oskar W. Kristensen sedan om till en LCHF-diet. Den hade han ätit under sju månader när armen började domna. Istället för att ta de kolesterolsänkande läkemedlen, som läkaren ville, fortsatte han att äta enligt LCHF-modellen och gick ner ytterligare fem kg. Nu, 1,5 år senare, har tjockleken på placken i blodådrorna alltså krympt till 1 millimeter. Här är läkarens skiss: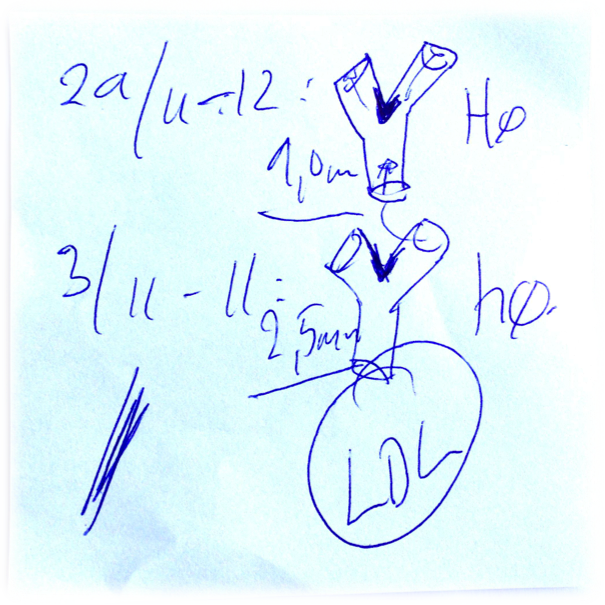 Under den tid som placken har minskat i storlek har hans onda LDL-kolesterol legat högt, runt 7 mmol/L. Det är väldigt långt över de 2,5-3 mmol/L som vården rekommenderar. Men det goda HDL-kolesterolet har också legat högt, 2,4 mmol/L (bör ligga över 1 mmol/L). Det är ett gott tecken på hälsa. Kvoten LDL/HDL-kvot ligger runt 2,8, som är okej. Så här har hans blodvärden pendlat: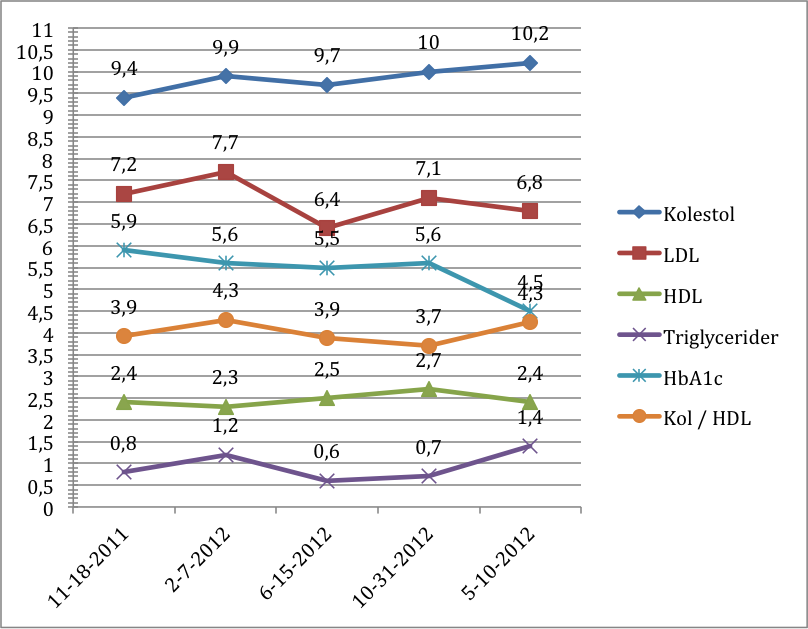 Du kan se på långtidblodsockret, HbA1c, att det har sjunkit på LCHF-dieten. Alldeles nyligen publicerade jag en nyhet där forskare har förklarat varför höga blodsocker eldar på åderförkalkningen. När blodsockret stiger kommer immunceller släppa ut ämnen som får nya immunceller att mogna fram i benmärgen. Dessa far ut i blodet och gör åderförkalkningen värre. Här kan du läsa om det: Genombrott: hur höga blodsocker kan driva åderförkalkning
Att insidan på Oskar W. Kristensens blodådror har läkt på en LCHF-diet kan givetvis vara en ren slump. Samtidigt finns en studie som visar att åderförkalkningen i halspulsådern kan minska av en lågkolhydratdiet: Dietary Intervention to Reverse Carotid Atherosclerosis
Oskar W. Kristensens historia och alla andra berättelser som idag finns kring hur en lågkolhydratdiet kan läka kroppen, borde göra forskare nyfikna. Det är inte homeopati, utan det finns fullt logiska biokemiska förklaringar till varför det kan ha effekt. Galet mycket forskning visar att det är farligt att ha höga blodsocker och höga insulinnivåer i blodet. Men av någon anledning har många läkare och forskare totalt gått vilse bland pillerburkarna. De har bestämt att dessa problem måste behandlas med läkemedel. I en stor vetenskaplig studie som heter ACCORD TRIAL pressade de ner blodsockret så mycket de kunde genom att hårdmedicinera. Studien fick avbrytas i förtid eftersom fler patienter dog i den hårdbehandlade gruppen: Effects of Intensive Glucose Lowering inte Type 2 Diabetes
Många forskares sorgliga slutsats av den här studien är att det inte går att förebygga hjärtinfarkt genom att sänka blodsockret ordentligt. Slutsatsen borde istället vara: det går inte att sänka blodsockret på ett bra sätt med hjälp av läkemedel. Många diabetiker kan vittna om att blodsockret pendlar upp och ner, trots alla piller och insulinsprutor.
Lågkolhydratdiet kan ta ner blodsockret utan att skada kroppen
Det är en biokemisk självklarhet att det går att sänka blodsockret och insulinnivåerna genom att äta mindre socker och stärkelse (som ju är uppbyggt av socker). Men forskare har aldrig på något rigoröst vis provat en lågkolhydratdiet som behandling mot död i hjärt- och kärlsjukdom. Jag är övertygad om att det skulle fungera mycket bättre än att hårdmedicinera. Oskar W. Kristensen kommer sannolikt att få leva ett längre liv tack vare sin kostomläggning. Hans läkare, som så många andra läkare, fokuserad helt på kolesterolet. I Ett sötare blod kan du läsa historien om hur det gick till när man på 1950-talet bestämde att kolesterolnivåerna i blodet skulle vara det viktigaste måttet på hälsa. Det beslutet var aldrig vetenskapligt grundat. Det var ett rent antagande och forskarvärlden är fortfarande som förblindad av detta beslut. Oskar W. Kristensen hade skyhöga kolesterolvärden. Men det spelade ingen roll. Hans plack har ändå näst intill försvunnit.
SLUTKNORR: Det här inlägget har jag planerat en tid. Dagen till ära har man tydligen ett larm kring LCHF och höga kolesterol i vårt grannland: Ny kolesterolpanik i Norge.
Vill du läsa fler liknande inlägg? Stötta mitt arbete via Patreon. Följ mig på Facebook, Instagram eller Twitter.